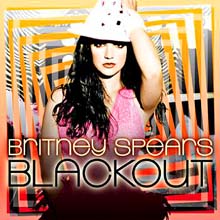 So the new Britney Spears artwork has been revealed, although in this instance the term 'artwork' may be pushing things somewhat. It is like one of those homemade covers fans make when they just discover the 'outer glow' filter in PhotoShop.
Of course, you'll remember that a while back and in one of those beau­ti­fully deranged mas­ter­strokes she's really excelled at over the last 18 months Britney gave her fans the chance to help her choose the name of her album. As you will recall, the options were as follows:
1. Omg is Like Lindsay Lohan Like Okay Like
2. What if the Joke is on You
3. Down Boy
4. Integrity
5. Dignity
Good old Britney — she's ignored the lot.
Here is a list of songs which will be on the album:
1. 'Gimme More'
2. 'Piece of Me'
3. 'Radar'
4. 'Break the Ice'
5. 'Heaven on Earth'
6. 'Get Naked (I Got a Plan)'
7. 'Freakshow'
8. 'Toy Soldier'
9. 'Hot as Ice'
10. 'Ooh Ooh Baby'
11. 'Perfect Lover'
12. 'Why Should I Be Sad'
Apparently that 'State Of Grace' track we mentioned is going to be a UK bonus track or something like that.
Christ, that sleeve really is terrible, isn't it?