Before the band went on stage last week, Jules from The Presets decided that it was important to create some sort of fruit and veg hierarchy in his dressing room.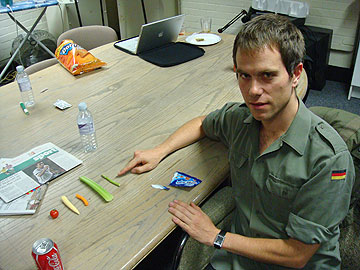 Let's have a closer look at what Jules has been up to.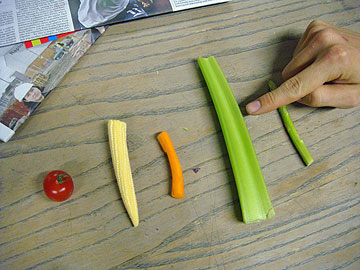 "I've put them in order of least favourite on the left to most favourite on the right," Jules noted at the time.
We can conclude from this that he likes asparagus but does not like cherry tomatoes. Carrots? He can take them or leave them.