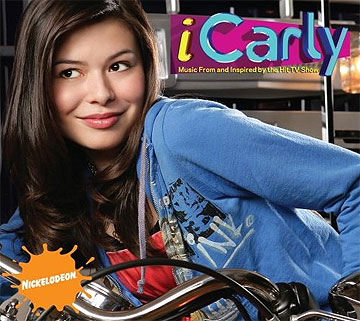 Sugababes' 'About You Now' stands as something of a modern pop classic but after being violently assaulted by Snow Patrol, One Night Only and The Courteeners…
[audio:courteneersclip.mp3]
…it lies beaten and bruised in a corner of the Top 40. Well, the horror is not over for 'About You Now' because it's also been covered by Nickelodeon teen star Miranda Cosgrove for the album 'iCarly — Music From And Inspired By The Hit TV Show'. The show 'iCarly' is about a teenage girl who starts her own webcam channel. Frankly, the mind boggles.
Needless to say Miranda Cosgrove's version of the song is rubbish* but if you'd like to hear 'About You Now' being subjected to a number of explicit acts too dis­gust­ing to name in a family pub­lic­a­tion, here you go.
httpv://www.youtube.com/watch?v=NEORh0zikms

Wish wish we really could bring yesterday — ie the day before we knew this version existed — back around. :(
* By 'rubbish' we mean 'if we hadn't pre­vi­ously heard the Sugababes version and if this Miranda Cosgrove version had simply appeared as if by magic in our inbox we'd probably be making all sorts of wild claims about it being the song of the century but as things actually stand it doesn't stand very well in comparison'.