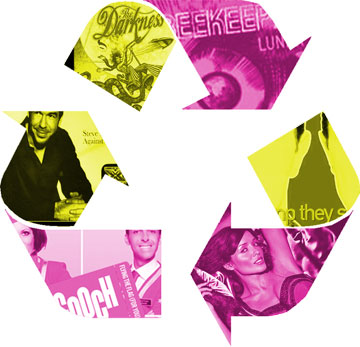 BY THE WAY, the 2008 Popjustice Swapshop is now open for business, after a five year (!) hiatus.
Here's a brief outline of how this ambitious project works:

1.
You send us a CD single you don't want.

2. We send you a CD single someone else didn't want.
It is as simple as that (with a few extra bits about postage, an address to copy down and no Nickelback) but what it means for you is something new to listen to. For us, it means a nice walk to the post office in the not too distant future.

Click here to offload your old tat at the Popjustice Swapshop.
(Someone has already sent in a copy of 'In Utero' for this, but it's only got one good song on it so it still counts as a single.)