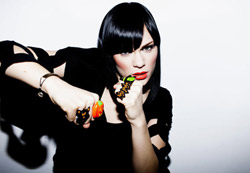 Sometimes we don't take the time out to really say thanks to popstars for all the good they do so let's just pause and say thanks to Jessie J.

It's great to have her around isn't it.

Telling us that it's alright to be who we are.

Telling us all about capitalism.

Thanks Jessie!!!!

[youtube]8hcVSZ5WueY[/youtube]

Makes you think.