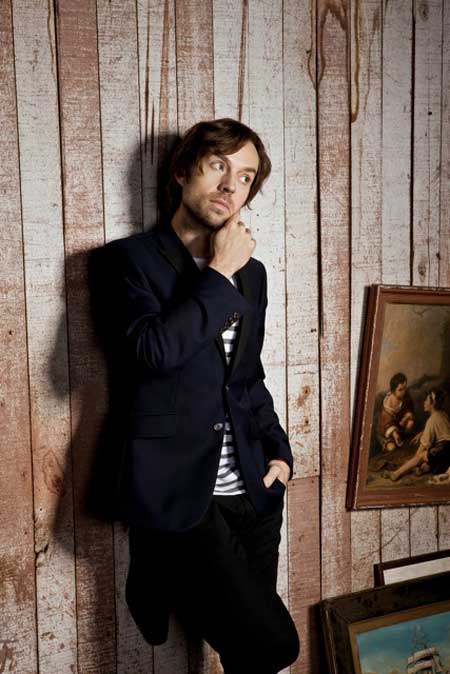 Fortunately Darren is not a picture hanger — he is a modern day minstrel whose tunes have been of a con­sist­ently above-average standard.

Darro's habit for knocking out corkers is quite clear on his new album 'Secret Codes & Battleships' (pre-order details here if you're in the mood for pur­chas­ing it) but the decent­ness of this album is not what we are all here today today discuss.

What we are in fact here for is a com­pet­i­tion in which you and one friend can go and see Darren do a special per­form­ance in London on September 28. The per­form­ance will be acoustic (!) and two songs long (?!) and will take place in the screening room of a posho members club. We have also been advised that "he will probably stay and talk to people for a little bit".

There will only be 35 people in the room and they will all be media idiots except you and your friend, so this is quite the prize for a Darren Hayes fan or, let's be honest, any fan of music and/or the concept of sound itself.

To win, we would like you to email [email protected] with your favourite cake recipe. The winner will be the person whose cake recipe looks the nicest. The com­pet­i­tion closes at 6pm tomorrow (Friday).

While we've got you, let's watch the 'Bloodstained Heart' video.

[youtube]NZlFIKYIegg[/youtube]

Windswept.