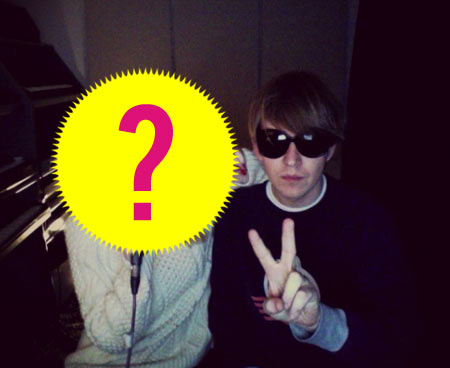 We linked to the amazing Fred Ball's website in the Bertine Zetlitz post below this one.
Well once you've listened to the great songs on his Sound Of Music page (which includes the best song off the last JLS album, among other inter­est­ing and listen­able pop moments)…
And once you've perused the Discotheque page (which includes the artwork from stuff he's worked on)…
Take a look at the Logbook. And have a 'squizzle' at who was pho­to­graphed in the studio on the 2nd of this month.
WHAT COULD IT ALL MEAN?