You wait for one pop video to feature a load of sperm, then two come at once.
Firstly, from today's Song Of The Day video for Wolfgang Gartner and will.i.am's 'Forever':
will.i.am's head on a sperm.
And now, from the just-released clip from Nicola Roberts' 'Lucky Day' video: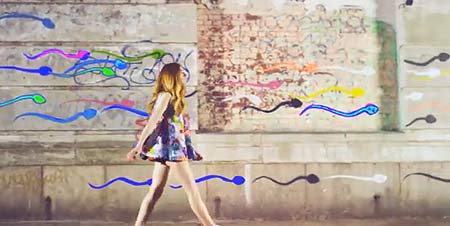 So it seems sperm is the new thing to have in pop videos. We suspect this is going to get worse before it gets better, so if you do happen to see any more pop videos with sperm in please let us know. It's good to keep up with these things.