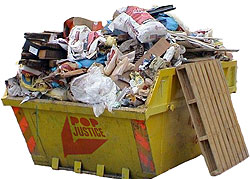 » Alexandra Burke's fans have started a petition to make sure she gets added to the list of per­formers at the Michael Jackson Forever tribute concert. (Petition Spot)
» The new Kelly Clarkson single is appar­ently called 'Mr Know It All' and will 'drop' on August 30. (MJs Big Blog)
» Justin Timberlake has directed a music video for someone else and makes a brief cameo and if this doesn't spur him on to get back in the studio to do some of his own tunes we'll happily track him down and slap his stupid face. (MTV)
» Hat terrorist Bruno Mars has been added to the per­formers list at the MTV Video Music awards. (Billboard) Fingers crossed he plays 'The Lazy Song', right guys? RIGHT GUYS???
» Supermodel Lara Stone doesn't think Lady Gaga is sexy. (Stylist) Gaga, meanwhile, feels like her boots are her only friends. (Heat World)
» Leona Lewis had a little cry while watching Ghost: The Musical. (Twitter)
» While the 'world' waits for her album, Sky Ferreira is busying herself with a cameo in a trainer advert. (Baller Status)
» Cheryl Cole is in 'advanced talks' to star in her first Hollywood film alongside Cameron Diaz and Jennifer Lopez. (Daily Mail) We doubt it will be as good as Bad Day, but then what is?
» J‑J-Jessie J thinks Katy Perry's boobs are "amazing". (Winnipeg Free Press)
» And finally, Sam Sparro will present Adam Lambert with an award at Equality California's annual Equality Awards. It's an award show for equality, in case that wasn't clear. (On Top Magazine)
THAT WAS some of THE NEWS.