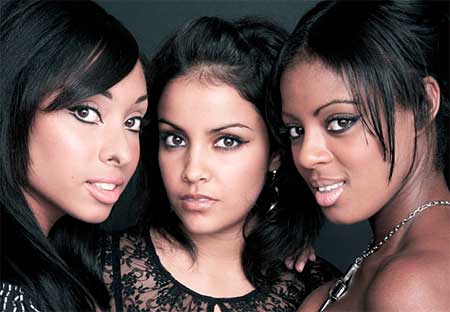 These are Silhouettes, a new girlgroup who we think are great.
We asked them to email over some bits about them­selves and they told us that they went to the Brit school (Adele was in the year below), that they've been out partying with Jay Z, that two of them were in Boney M's 'Daddy Cool' musical, that one of them used to run a disco with Matt 'Willis' Busted (AMAZING), that one of their dads was in an amazing 80s funk troupe, and that "between us we can sing, play piano and ballet dance".
The music? Sounds a bit like this:
[audio:silhouettessurreder.mp3]
Pretty good, in other words. (They did that track with Richard Stannard and Nina Woodford.)
Anyway keep your eye on them next year — their MySpace is here, they're still in the studio banging out bits and bobs, and we can't help but feel there'll be a space for a new British three-piece girlgroup by about March or April.