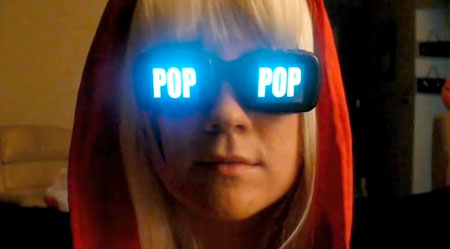 ALERT ALERT ALERT: there is an amazing post on Instructables (via Engadget) in which someone explains how she made some Lady Gaga video glasses as a costume for Halloween last year.
As is the way with Gaga, there's plenty more on YouTube. This example, however, isn't quite so tidy.
httpv://www.youtube.com/watch?v=ohsbF_IgL4g
We love the tiny pop­cul­tural detail of the Gaga glasses being made out of an old pair of Kanye shades. Things move quickly in the world of popstar face furniture.