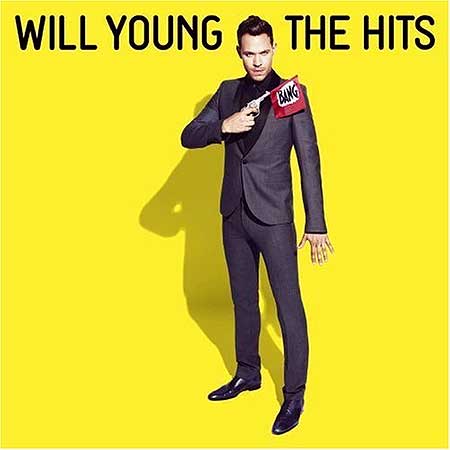 Sorry to bombard you with Will Young things — we'd forgotten he was any good until we re-listened to some of his songs the other day — but this sleeve for the Greatest Hits album. What do you think? It is almost brilliant. Yes, we know will is 'dangerous' (a homo­sexual) but also 'not dangerous' (won't wave his cock around when he meets your mum), and we get the idea that Will Young has a sense of humour and doesn't take himself too seriousy. That whole thing has been in place ever since he began basing his entire video­graphy on Robbie's 'She's The One' video.
It would certainly make a good TV ad for the album.
The font is questionable.
It is very yellow. It will certainly 'stand out on the shelf', but so would a picture of a lady's bosom, and they haven't put that on the cover.
This isn't really going anywhere is it viewers, sorry.
Incidentally, while we're talking about Robbie's 'She The One' video:
httpv://www.youtube.com/watch?v=TeNgwMI8Xa8

Ten years old. *Collects bus pass*