For the 2004 Twenty Quid Music Prize we produced a programme featuring, quite amazingly, inter­views with each of the short­l­is­ted acts.
The inter­views included Cheryl Cole, Brian Higgins, Rachel Stevens, Richard X, Keane, Will Young and Emma Bunton. (And Javine Hylton.)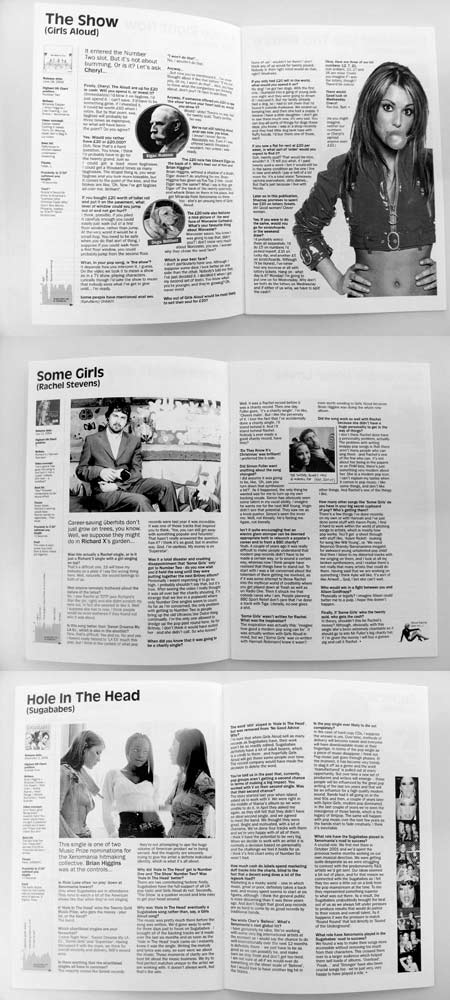 It was a lot of hard work for not much in the way of reward in that we only ended up printing about 150 of them, so we thought that with the 2010 Prize being held tonight it might be nice to make the 2004 programme down­load­able. A few years on some of the inter­views make for really inter­est­ing reading. We've done it as a PDF so you can print it out and read it at lunchtime if you fancy.
Amazing.