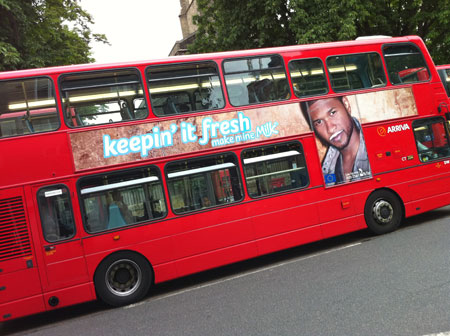 It's funny, really. In America the 'Got Milk?' campaign is so well-estabished, so ingrained in popular culture and such an indicator of a star's status that a role in the campaign has become somewhat prestigious.
To a UK audience, the 'Make Mine Milk' campaign just looks like someone's spunked over Usher's face.
And poor old Pixie Lott. The 'Pixie Drinks Lotts' addition to her own part of the campaign simply suggests that she sits at home knocking back glass after glass of refresh­ing jizz.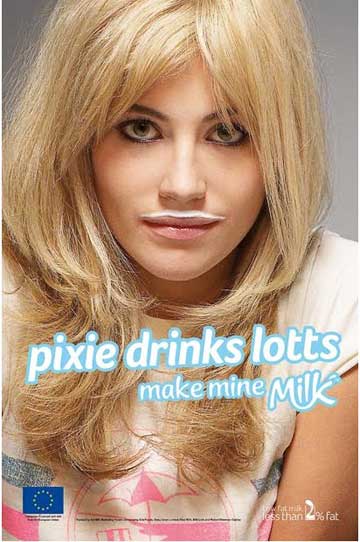 :(