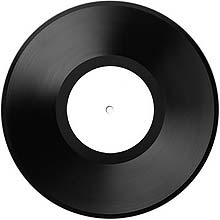 Read this, it's interesting.
So there's this single knocking around at the moment. It's called 'Style, Attract, Play' by Shocka feat Honeyshot.
It's fairly good in a kind of blippy, electro-ish, "get down and work it like you're doing a chore, you ain't never been played this way before" kind of way. It features mixes from Mason and Soul Seekerz, just like most records these days. In fact there's nothing too unusual about it all.
It's early days for the single at the moment but all the right people are getting on board with it. Judge Jules is on the case, as are Kiss and Annie Nightingale, as well as Xfm and cool people like Punks Jump Up. You can buy it (and listen to clips) here, if you're interested.
Don't you think 'Style, Attract, Play' is a slightly odd name for a single, though?
Well, not really.
Not if:
1. You remember the piece we wrote last year about Honeyshot (whose website hasn't changed since), in which we noted that they were…
2. …put together by GUM, a division of ad giants Saatchi & Saatchi…
3. …and that the band's sole purpose was to provide busi­nesses and 'brands' with a covert way of marketing their products at young people, through music.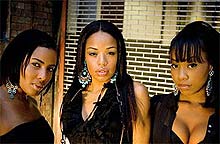 Or if…

1. You know that the hair product range Shockwaves have been plugging their 'style, attract, play' motto here and there quite a bit already.

2. You realise that the artist name 'Shocka' is basically just Shockwaves…

3. …and that the single's label is called Gum.
So what happens now? Do BBC radio DJs continue playing what is literally no more than an advert­ise­ment? Should 'cool people' decide they don't like the song any more because of its origins — or are they more likely to simply be fucked off that someone's tried to take them for a ride? Do magazines give editorial space to the act and its song, when it means they're just running free ads for hair products?
When we phoned, Shockwaves' PR didn't know anything about the track but said that "as far as we know it's not connected". Perhaps it is all a big coin­cid­ence. She is looking into it. Watch this space!