Here are some very inter­est­ing new pictures of Geri Halliwell and the Spice Girls.

Example number one: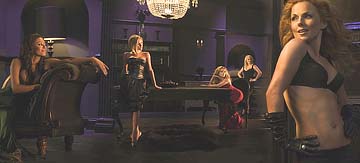 Here we have the Spice Girls, all grown up and at a jazz bar. Listening to jazz pre­sum­ably. Except, there's something wrong with this photos surely – let's have a head count from left to right. We have Mel B, Victoria, Geri, Emma and Geri.

Example number two: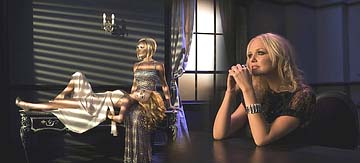 Look at the Spice Girls, thinking about all the important things in life. War, America, dinner, Cherry Black Stone. Except — hang on! — a certain Miss Halliwell clearly has something different on her mind. Let's have a closer look at Geri's smirk.
The slow new Spice Girls single is going to be shown on BBC1 tonight, 'just before EastEnders', according to their official website.