In two days, the people of Scotland will take part in what is billed as the most important vote in living memory: inde­pend­ence from the rest of the United Kingdom.
There are so many issues at stake here, with question marks hanging over employ­ment, the monarchy, and the future of the NHS.
But what about the big issues? Here's what an inde­pend­ent Scotland could mean for pop.
iTunes
If Scotland achieves inde­pend­ence, it could have its own iTunes store. While Scottish artists could effect­ively block their releases to buyers from the remaining countries in the United Kingdom, they could also find that they are unable to purchase music by great artists like Pixie Lott.
Release dates
In Ireland, music buyers are able to buy new album releases on a Friday, while the rest of the UK has made do with a Monday.
Could Scotland arbit­rar­ily pull their own releases forward by an extra day, meaning that Scottish fans get music 24 hours earlier than everyone else?
Alternative music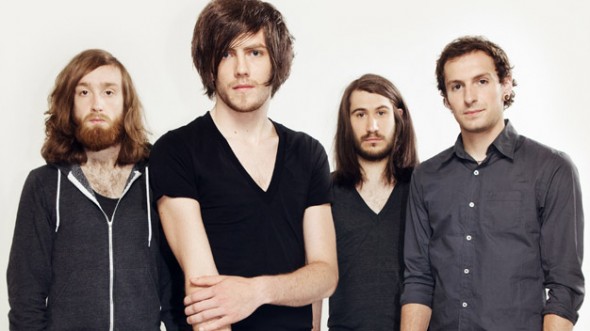 Independence-fancier Alex Salmond reckons that Westminster sticking its oar in is bad for the Scottish economy, and that inde­pend­ence would make Scotland better off.
Indie and altern­at­ive music is often said to flourish in times of economic hardship, meaning that if Salmond's claims are true an inde­pend­ent Scotland is good for pop.
(Obviously the Better Together lot say the opposite.)
Eurovision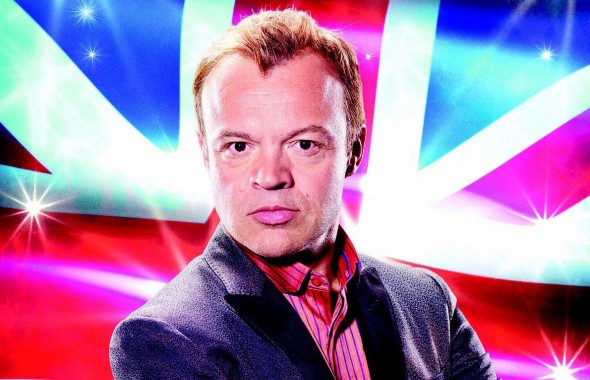 From 2016, Scotland could send its own entry to the Eurovision Song Contest. This is excellent news for Lulu, but bad news for anyone hoping that 1988's entrant Scott Fitzgerald might once again represent the rest of the UK on the planet's shiniest pop stage.
Vinyl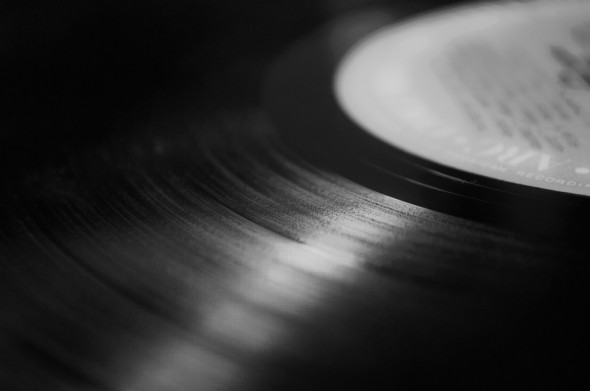 The Better Together campaign has warned against Scotland's reliance on North Sea oil, noting that Scotland would have to draw on oil revenues to fund public spending and that if the amount fell, public services could be impacted. Look we don't know what this means but if you like buying music in the most incon­veni­ent format possible it might cost more.
Platinum discs
Currently, a platinum disc rep­res­ents sales 300,000 album sales in the UK.
If there are fewer people in the UK, it will be harder for an album to reach 300,000 sales and popstars — even Scottish ones who choose to release their music in England — will therefore find it harder to get a platinum disc.
While at first glance this may appear to pose a huge threat to the jobs of people working in the framing industry, it's worth noting that Scotland could set its own rules for obtaining a platinum disc. They could go com­pletely berserk and start awarding platinum discs for sales in excess of twelve copies.
This would create jobs in the Scottish framing industry AND make Scotland look like it's better at music than everyone else.
Music on TV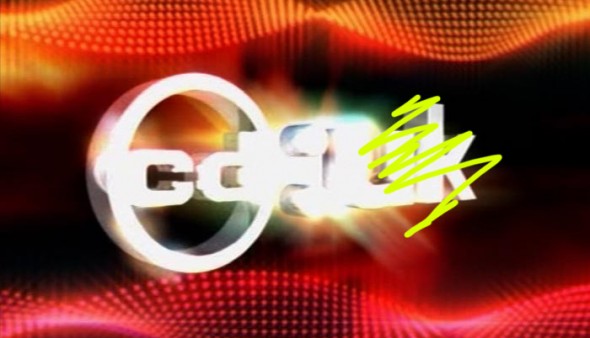 Alex Salmond reckons a new Scottish Broadcasting Corporation could share 'content' with the BBC. A former BBC Director General says that's bollocks.
Either way there's a chance the SBC could start a new Top Of The Pops or CD:UK-style show which could be brilliant (if it can convince musicians to leave London), and people in England could just watch it on YouTube (unless it's been geoblocked).
CD:UK would need a new name, obviously.
Fearne Cotton
Some eco­nom­ists think that an inde­pend­ent Scotland's TV licence could be three times as expensive as the current UK one.
Surely this is a small price to pay when you consider that, if an inde­pend­ent Scotland does develop its own version of the BBC, Scottish listeners may not have to listen to Fearne Cotton's Radio 1 show.
The charts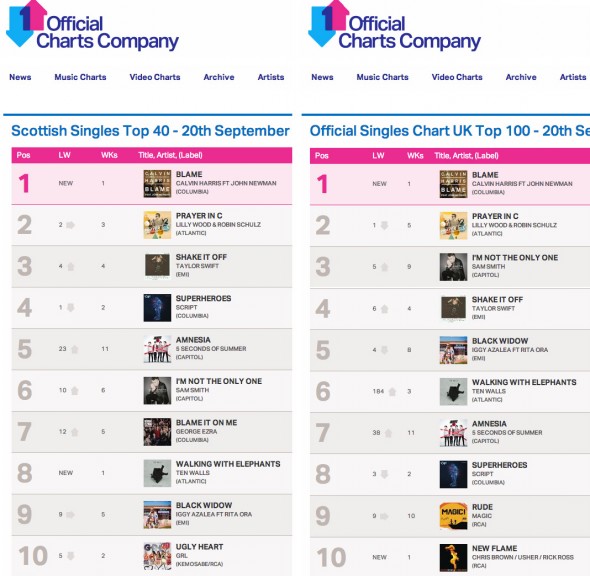 The Official Charts Company already compile a Scottish singles chart and, as you can see above, it's slightly different to the UK one.
The Script, for instance, are more popular in Scotland, though this may change if Fearne Cotton's influence no longer goes north of the border.
It's inter­est­ing to note that GRL, 5 Seconds Of Summer and Taylor Swift are all doing better in Scotland while Sam Smith, Magic! and Chris Brown are all doing worse so — The Script and George Ezra aside — a more well-estab­lished Scottish singles chart could be good news for fans of decent pop.
Shereen from Neon Jungle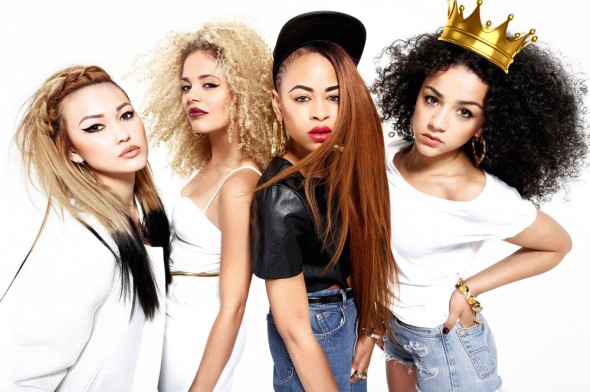 Although the Queen's role in Scotland wouldn't change in the short term, there is a slim chance that Shereen from Neon Jungle could end up becoming the Queen of Scotland or something.
•
Well there you have it. Whichever way the vote goes on Thursday, we hope this guide has made sense of some very com­plic­ated issues.