Are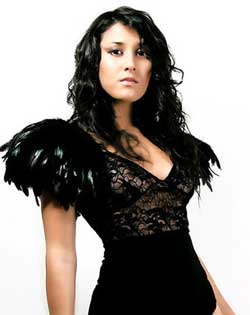 you are in the market for good songs sung well by a lady with a full head of hair?
You are?
Well here is a quitegood unsigned popstar for you: Brighton-based singer of song Salt Ashes.
She will probably be up your street if you enjoy the music of people like Ellie Goulding and Lights and Kate Bush and that sort of thing. You get the idea.
We've done her song 'Edge Of The Heart' as Song Of The Day today.
There are some other tunes on her SoundCloud , too.
This is 'Fire':
And this would be 'Love In The Echo'.
Until recently Salt Ashes was known as Ruse — there's not a huge amount online right now but if you're inter­ested in hearing some more there's a Ruse EP (which contains an earlier version of 'Edge Of The Heart') on iTunes.
So there you go.