Everyone's so caught up in what Rihanna put online last week that they haven't thought about what Rihanna will do next week, or the week after.
They don't think about what she'll do in 2016 or 2017. 2018? No idea. 2019? Also no idea. 2020?? You get where we're going with this.
WELL WE'VE BEEN THINKING ABOUT IT AND THIS IS WHAT WE THINK.
2015
On the final week in July, Rihanna releases her new single. She releases it on a Thursday, because everyone else is releasing new music on Fridays. Rumours build that 'R8', Rihanna's much-delayed album, could drop at any moment.
On November 12, with eager fans deep in Q4 reverie, 'R8' is offi­cially announced, in the sense that Rihanna offi­cially acknow­ledges the existence of a finished album, but only as part of an announce­ment that 'R8' won't be coming out. The whole thing's been shelved. Rihanna Instagrams a picture of the 'R8' track­list­ing in a bin with a poo on it. Later, also on Instagram, a fan expresses their dis­ap­point­ment. Rihanna tells her to fuck off.
November 13: a slew of Instagram posts show Rihanna on holiday. She's having fun on a jet ski.
December 25: a video finally appears for the single Rihanna released in July. Around the world, music journ­al­ists (and other journ­al­ists who just fancy getting stuck in because it's Rihanna isn't it) wearily put down their turkey drum­sticks and each write 850w on how this video is brave or stupid, feminist or anti-feminist, good or bad. Ironically the video is none of those things. Or is it all of those things? That is a matter discussed in a second wave of think­pieces on December 26.
2016
In March 2016, four months after Rihanna published the 'R8' track­list­ing, the floodgates open.
For three years the world's biggest and best song­writers and producers have been sub­mit­ting their best work to Rihanna and, unknown to each other, have each been told that their songs are being con­sidered for inclusion on the album. (This explains the brief moment in September 2015 when "#son­gon­hold­for­ri­hanna" became a worldwide trending topic on Twitter.)
After pub­lic­a­tion of the binned track­list­ing, it becomes clear that over 700 incred­ible songs were never going to be on 'R8', and these songs start emerging as singles for other artists. The first is by Rita Ora.
Of the remaining 699 songs Miley Cyrus records 120 and releases them as 'M6', 'M7', 'M9' (she misses out 'M8' as the number eight is now thought to be cursed), 'M10', 'M11', 'M13', 'M14' (don't forget Miley Cyrus is an unpre­dict­able free spirit), 'M15', 'M16' and 'M17'. She releases them all on the same day in April. Following the sad demise of Tidal in March, Ms 7, 9 and 16 are all Deezer exclusives.
On May 9, Rihanna has a surprise announce­ment: energised after the holiday that began in November and ended mid-April, she hit the studio and bashed out an album in ten days. It's on iTunes imme­di­ately and it's terrible. The album spawns no singles, but three videos.
In November, Rihanna releases a brand new single. It is the best thing anyone has ever heard, Rihanna announces a world tour, and suddenly she is once again the queen of pop. On Instagram, a fan con­grat­u­lates Rihanna on her career rebirth. Rihanna tells her to fuck off.
2017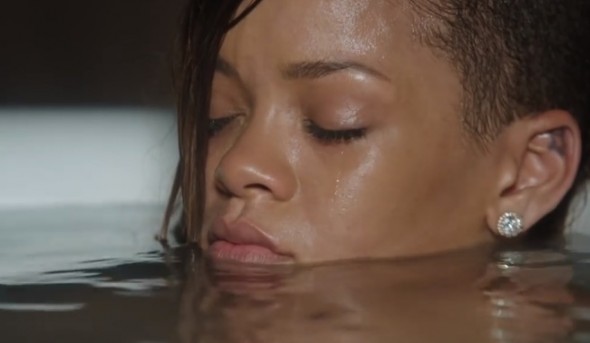 February-October: world tour. Keyrings on the mer­chand­ise stall cost £8.50.
In November, following a period of reflec­tion Rihanna goes back to basics and looks back to the first year as a pop entity, during which she released two albums in twelve months. In homage to her younger self she decides to release two new albums in 2017. The first, she announces, will contain precisely one good song, while the second will contain two. True to form, the second album contains a song that samples an 80s hit: Mental As Anything's 'Live It Up'.
2018
In July 2018, three years after US account­ing body the AICPA declared that an attack on one of its members was an attack on all its members and voted over­whelm­ingly against any of its members rep­res­ent­ing Rihanna or her business interests, Rihanna, having taken account­ancy matters into her own hands, files for bankruptcy.
In August, as part of an attempt to generate some cash, Rihanna releases 'The #R8 Sessions', which is the shelved 'R8' album but with 'the sessions' crow­barred into its title to make it sound authentic. In reference to the album's original proposed release date, the '#' in the title is a his­tor­ic­ally accurate nod to the 'hashtag' system people once used on former social network Twitter. Fans are surprised by the cover of Jennifer Paige's 'Crush', but the album receives wide­spread critical acclaim because by 2018 no remaining music journ­al­ist is able to criticise Rihanna for complex reasons too nuanced to go into here.
'The #R8 Sessions' are a huge com­mer­cial success and in November Rihanna stages a man­age­ment takeover of the AICPA.
At the AICPA annual general meeting, held in December, Rihanna turns up and kills everyone.
2019
In February, once again bankrupt following her decision to kill all account­ants, Rihanna embarks on another world tour. This time keyrings cost £19, which is a hefty rise in price even when you take inflation into account.
March-August: Rihanna goes on holiday.
A new album appears in September. Again, it's really good, because all told Rihanna's not bad at the old pop lark.
On October 28 2019, at 4pm, the final 'Bitch Better Have My Money' video think­piece is published. It is three million words long and limited to one copy which is published across multiple leather-bound volumes.
2020
November sees the release of Rihanna's first greatest hits album, which is 172 songs long.
In December Rihanna gets a new haircut but cannot post it on Instagram due to the site's dis­astrous 2019 relaunch and sub­sequent demise. Rihanna is, however, com­pli­men­ted on her new haircut by a fan who passes her in the street. Rihanna tells her to fuck off.