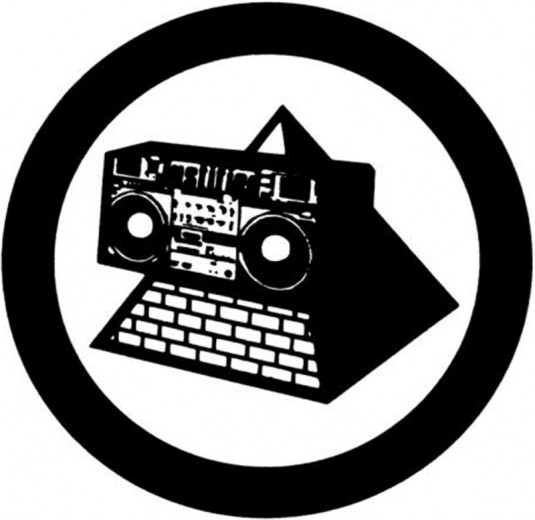 Twenty years ago today, our favourite band split up.
Nobody ever breaks your heart quite like your first love and when The KLF announced that they were shutting down at the height of their success we thought we would never enjoy pop music again.
We can't write any more about this because if we start we will never stop, but here are a load of YouTube videos for you to watch.
Some severe amaz­ing­ness follows.
'

Last Train To Trancentral'
Jimmy Cauty's brother made models and props and things like that, and the scale 'Lost Continent Of Mu' you see in this video was actually round the corner from Waterloo station. We've got those 'MU MU' rocks in a box at home somewhere.
'

America: What Time Is Love?'
In an attempt to break the US market, they reworked one of their biggest hits with a ludicrous intro­duc­tion in which it was claimed that they dis­covered America.
'

Kylie Said To Jason'
This was an attempt to have a big pop Number One. (It didn't quite work.)
'

Doctorin' The Tardis' on Christmas TOTP (feat Gary Glitter)
It was accept­able in the 80s.
The White Room
Lots of the 'Doctorin' The Tardis' cash was spunked on an ill-advised road movie. The KLF recorded a soundtrack — ten main­stream pop songs in the 'Kylie Said To Jason' vein — but when the first single bombed the whole thing was shelved. Lots of the tracks later reappeared in very different versions on the proper hit release of the 'White Room' album.
The Manual (How To Have A Number One The Easy Way)
The most crappily-encoded YouTube video of all time tells the story of how The KLF recorded 'Doctorin' The Tardis' but most import­antly wrote a book about it after­wards, with instruc­tions on how to pull off the same trick. (This is one of the songs it inspired.) The book's a brilliant time capsule of what pop was like in 1988, but the big theories are as relevant as ever. It's online here.
The Rites Of Mu
In 1991, when the band were having inter­na­tional hits, they decided that instead of flying loads of journ­al­ists to a boring gig, they'd basically kidnap them, steal all their money, blow up a wicker man and scare the shit out of everyone. (i‑D magazine went along and wrote about it.) This video is amazing. (There was also a version narrated by Martin Sheen.)
'

Justified & Ancient'
Ludicrous and brilliant.
'

3am Eternal' at Top Of The Pops
We were in the audience for this. The band had been due to perform at a Wembley Arena event we'd bought tickets for, and when they pulled out decided to invite us to see them perform at Top Of The Pops instead.
'

3am Eternal' at the Brits 1992
http://www.youtube.com/watch?v=7CDButf0go8
Three months before they announced their split. You can sort of see the cracks beginning to show if you look closely.
After the band split up we didn't really know how to explain to anybody how important it all felt, so we wrote their story in a kind of fanzine thing. One thing led to another and here we are today.
Amazing.