httpv://www.youtube.com/watch?v=CLJ1EFr_gXQ

When people say "are you inter­ested in seeing the new video by such-and-such-an-artist" our immediate answer is always this: "ARE THEY WEARING A HAT IN THE VIDEO?".
So imagine our relief 're' Alizee's new video for 'Les Collines (Never Leave You)'.
Here is a non-moving pho­to­graph in case you would like to inspect the hat at length.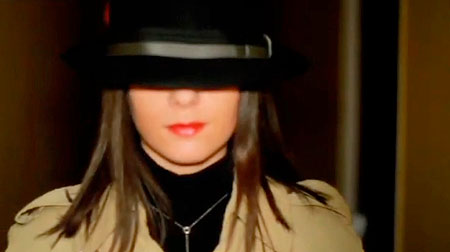 You can't say fairer than hat.