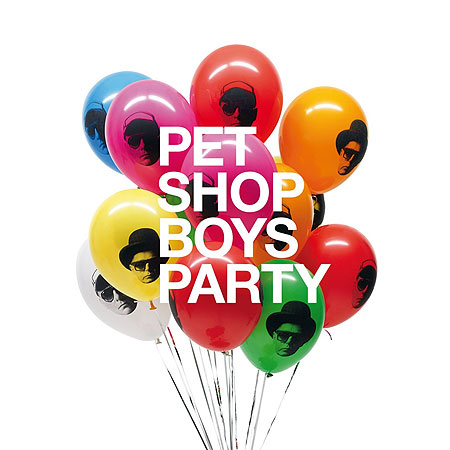 We love this grudgingly cel­eb­rat­ory, Farrow-designed cover for the Brazil-only 'Pet Shop Boys Party' best of collection.
1. 'West End Girls' (10'' mix)
2. 'Love Comes Quickly'
3. 'Paninaro' (7'' mix)
4. 'It's A Sin' (Disco mix)
5. 'What Have I Done To Deserve This?'
6. 'Always On My Mind' (Extended dance version)
7. 'Domino Dancing'
8. 'It's Alright' (7'' version)
9. 'Being Boring'
10. 'Go West'
11. 'Before' (single edit)
12. 'New York City Boy'
13. 'Home And Dry' (radio edit)
14. 'Minimal' (eadio edit)
15. 'Love Etc'
16. 'King of Rome'
That was the tracklisting.
Crushingly it seems this is yet another Pet Shop Boys hits com­pil­a­tion from which 'The Sound Of The Atom Splitting' is inex­plic­ably absent.