"The accom­pa­ny­ing video — inspired by the film 'Y Tu Mama Tambien'- was directed by Frank Borin, whose past credits include Eminem, Duran Duran and Good Charlotte."
Of all the pop videos you may have seen in recent weeks, whose new visual opus do you think this quote is referring to? Which risky popstar would make a video based on a movie about an old woman who goes for a drive in a car with two teenage boys, fucks them both sep­ar­ately, fucks them together and then dies of cancer?
That's right — it's Natalie Imbruglia's 'Glorious'.
Here is a look at the video in question.
httpv://www.youtube.com/watch?v=Fp3ehUd2odE

Well, she def­in­itely goes for a drive. Things missing include sex, Gael Garcia Bernal and the bit where someone wanks into a swimming pool. But there is def­in­itely a car in it.
Other movies which include cars:
Cars
The Italian Job
Transformers
The Shining
Psycho
Herbie
Harry Potter and The Chamber Of Secrets
Are We There Yet?
Batman
Big Momma's House
Dick Tracy
Babe2: Pig In The City
Beauty Shop
Urban Legends
The Birds
Pan's Labyrinth
Terminator
ET
Christine
Perhaps Natalie's video is also based on all those. There are probably more. Why not email us at [email protected] if you have seen a film with a car in.
While we are here, let's have a look at the sleeve for her Greatest Hits.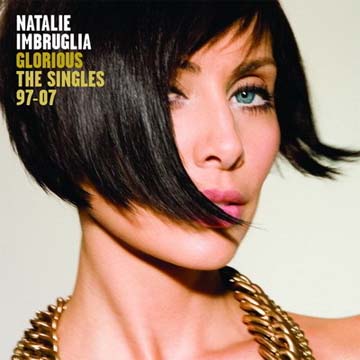 Yes, it's because she is worth it etcetera…
UPDATE!!!1!!111
That's not the sleeve at all. This is.