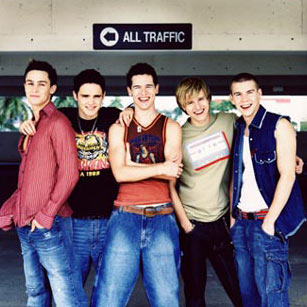 Voting in the 2011 Popjustice Readers' Poll closes TOMORROW.
If you haven't voted yet you could really do with getting on with it.
Categories include:
» Best single
» Worst attempt at launching a solo career
» Best X Factor finalist
» Most pathetic song to reference 'The Club'
» Most under­rated pop thing
» Member of One Direction most likely to cry after sex
There are loads.
Anyway you can vote at forms.popjustice.com/poll2011.
Voting closes tomorrow at 11am.
The boyband V (pictured) are unlikely to win anything this year.