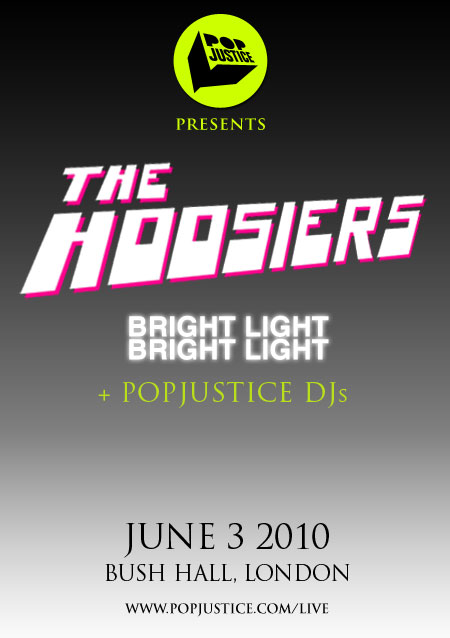 There are a few tickets left — and we do mean a few, it's not going to be two men and a dog territory — for next Thursday's Popjustice Presents show at London's Bush Hall.
As you will no doubt already be aware the acts involved are The Hoosiers and Bright Light Bright Light, and there will be some 'tunes' before, during and after the evening. This may well involve us attempt­ing to DJ off an iPad with, we con­fid­ently predict, hilarious consequences.
If you would like to come along you can buy a ticket here.
We thank you.