This CD sleeve looks like an ordinary CD sleeve.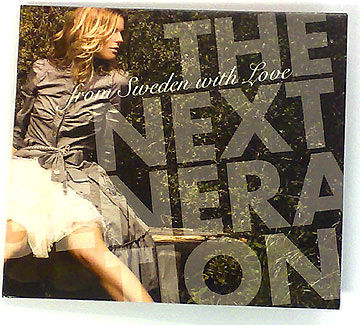 It is not!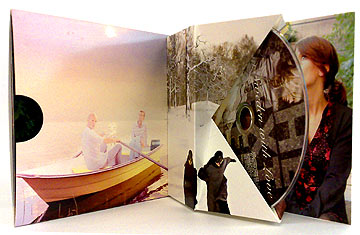 You don't get that with 'iTunes', do you? Inside The Greatest CD Sleeve Of The Month you will find a CD which pulls together the best bits Swedish pop currently has on offer.
The best songs on it are:
» Christian Falk feat Pauline — 'Shine'
» The Knife — 'Silent Shout'
» Timo Raisanen — 'Let's Kill Ourselves A Son' (?!)
» Sona — Suddenly
» The Embassy — 'Some Indulgence'
» The Tough Alliance — My Hood
» Ana Johnsson — 'Exception'
» Fibes, Oh Fibes! — 'Get Up'
» Hello Saferide — '2006'
The Embassy one's the best of the lot. We do not know if it is being released properly (NB: it is not the same 'From Sweden With Love' that's on Amazon). It should be, it's very good.
In related news if you're not doing anything tonight (Thursday) and happen to be here (London), we suggest you trot along to the ICA where the amazing Tack!Tack!Tack! are putting on a show featuring Lonely, Dear (who are really good), Shout Out Louds (a bit noisy) and Maia Hirasawa (really good too). More info here. We know it is short notice but life it full of surprises and sometimes you just have to go along with things.
FYI the runner-up Greatest CD Sleeve Of The Month is for the new Ash album which, again, looks like it comes in a boring cover…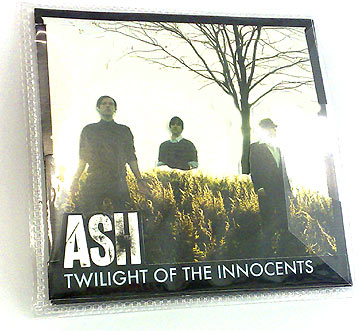 …but does not.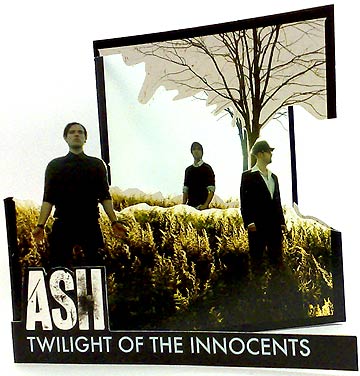 The music inside is, sadly, execrable.