We're not quite sure what to make of this image of McFly.
It was sent to us last night by the Cadbury Creme Egg marketing people because McFly have done a 'viral' or-whatever-the-fuck-it's‑supposed-to-be video of Danny having his leg waxed with a Creme Egg (yes well done everyone) while the rest of the band watch on and that's fine but can anyone really look at this image…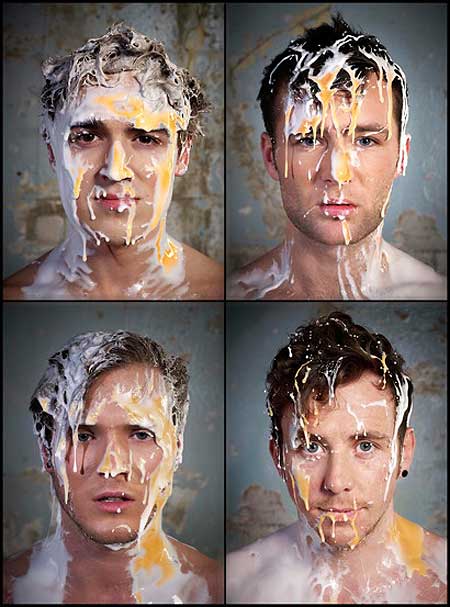 …and not be left thinking that what we have in front of us here is not McFly and some Creme Egg residue but McFly covered in sperm? It looks like they have been properly jizzed on by a massive horse, or a group of gentlemen. Is anyone SERIOUSLY not thinking that?
Also, when you factor in The Wanted's spermface-related Make Mine Milk Campaign…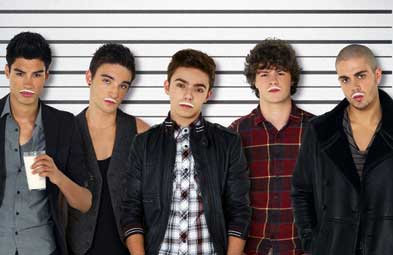 …what you have here is a boyband trend whose only logical con­clu­sion is One Direction on the receiving end of an indus­trial strength spunk cannon.
Amazing.