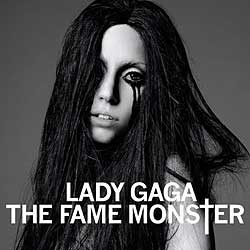 1. Lady Gaga The Fame Monster
2. La Roux La Roux
3. Annie Don't Stop
4. Lily Allen It's Not Me, It's You
5. Pet Shop Boys Yes
6. Little Boots Hands
7. Dragonette Fixin To Thrill
8. Frankmusik Complete Me
9. Donkeyboy Caught In A Life
10. Yeah Yeah Yeahs It's Blitz!
11. Erik Hassle Pieces
12. Leona Lewis Echo
13. Fever Ray Fever Ray
14. Black Eyed Peas The END
15. Calvin Harris Ready For The Weekend
16. Alphabeat The Spell
17. Tiesto Kaleidoscope
18. Various Artists St Trinian's 2: The Legend Of Fritton's Gold
19. Royksopp Junior
20. VV Brown Travelling Like The Light
21. Bat For Lashes Two Suns
22. Patrick Wolf The Bachelor
23. Shakira She Wolf
24. Rihanna Rated R
25. BWO Big Science
26. Robbie Williams Reality Killed The Video Star
27. Taio Cruz Rokstarr
28. The Saturdays Wordshaker
29. Space Cowboy Digital Rock Star
30. Kelly Clarkson All I Ever Wanted
31. JLS JLS
32. Pixie Lott Turn It Up
33. Cheryl Cole 3 Words
Notes:

1. Despite being 33 albums this is really 33-and-a-third due to 'The Fame Monster' being more than one brilliant album and '3 Words' being less than a far less brilliant album.
2. There are a couple of inter­na­tional releases in here but we're not saying these were the only inter­na­tional releases worth bothering about — they just seemed to fit into the 2009 list.
3. Have we missed anything? Let us know on billiamtribute[email protected] and we'll publish some of the best suggestions.