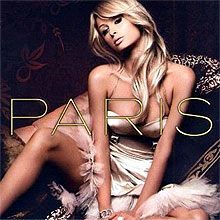 As you know, there is a song on the Paris Hilton album which samples Frankie Valli's 'Grease' theme.
Paris' effort is called 'I Want You' and it is absolute shit.
It is not only shit because of the lame pro­duc­tion, the SMS-ed in vocal 'per­form­ance' and the ludicrous excuse for a song thrown on top of the sample itself.
It is shit mostly because if you are going to sample the 'Grease' theme you are on a 'hiding to nothing' if you think you are ever going to top Five's 'Rock The Party'.
'Rock The Party' came out about half a decade ago but it still sounds amazing.
"Just as long as they're female and they've got a fit arse." Popmisogyny GOLD!
Did we ever tell you about the time Simon Cowell played us Five's cover of Def Leppard's 'Pour Some Sugar On Me'? He had invited us to his office (this was before he was famous so not actually very impress­ive) and instead of offering us a job WHICH WAS THE WHOLE POINT OF US GOING TO BLOODY PUTNEY all he really wanted to know was what the chances were of Five getting on the cover of NME. (As history tells us, the answer was 'slim'.)
Things we remember about the Five / Def Leppard thing:
It is a shame it was never released.
Were Five the last great proper boyband? Yes they were.