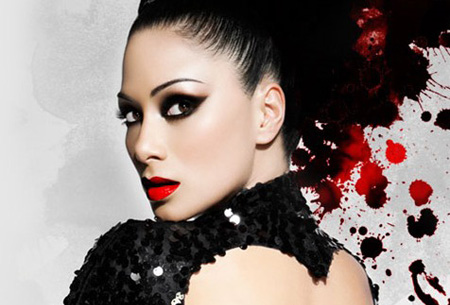 Okay so it started off like this last summer with a song called 'Hold Your Breath' performed by Keri Hilson and Timbaland.

[youtube]73TemJinn0A[/youtube] Clearly you can't keep a good hook down, so a whole song was evidently written around the chorus bit.

Now here's the demo that appeared last week, without Nicole's vocals on it.

[youtube]iuErub4cLYE[/youtube] As we said earlier today: basically amazing.

Now here's another leak from today, which does have Nicole's vocals on it…

[youtube]P8PWOLYsWlI[/youtube] …which is fine, except it's not the version of the single we've been given, and it actually sounds less like the single version than the demo without Nicole's vocals. In fact it sounds even more basic, sug­gest­ing it might have come first, but if it has Nicole's vocals on it then that wouldn't make sense, and to com­plic­ate things further the third version (which might actually be the second version) does contain the "DON'T HOLD YOUR BREATH!" middle eight wail we requested in our review.

We know this hasn't really cleared things up at all. Apols.