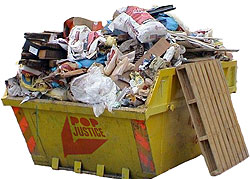 Let's use a spirit level to assess the hori­zont­al­ness of recycled pop news:
» Lily Allen would like to write for Lady Gaga when she stops being a popstar. (The Sun) Yes that's a fine idea Lily but how about you just don't stop being a popstar? HOW ABOUT THAT.
» Courtney Love begged Linda Perry to give her 'Beautiful', then when Linda basically told her to piss off Courtney argued with Perry about whether the song should go to Aguilera or Britney Spears. (Digital Spy) We would love to hear a Britney version of that song and we bet it would be 5% better than the Christina one.
» Kylie wants to launch her album with a blowout in Ibiza. (Daily Star)
» Geri Halliwell's Brits dress has topped a poll of iconic dresses. (Digital Spy) It's funny to think that Geri was one of Britain's most suc­cess­ful popstars at one point, then had a load of solo Number Ones, then simply stopped. Seriously though, thank fuck for that. Could you imagine anything more miserable than Halliwell attempt­ing to endlessly prop up a failing pop career? Christ. Basically imagine what she was like when things were going well, then imagine what she would have been like when she was desperate. *Head explodes*
» The Divine Comedy's Neil Hannon has for the first time revealed the deeply sig­ni­fic­ant secrets behind his new single 'At The Indie Disco'. (Guardian) "It's a song about… (Meaningful pause) Going to indie discos."
» With the world abuzz with news of MIA's three-week-old 'Born Free' video The Indpendent have now decided to publish a long-winded article about whether pop videos have gone too far etc etc etc. (Independent)
» And finally, don't worry everyone: Clint Boon is backing England's 2018 World Cup big. (NME)
And that is your lot.