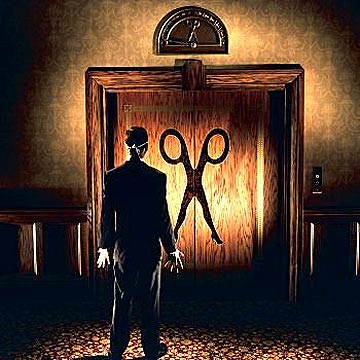 The new Scissor Sisters track, 'I Don't Feel Like Dancin'', has leaked on the web, con­form­ing to the following pop laws:
1.
You cannot go wrong with disco laser zapping noises.
2. A cross between 'A Little Respect', 'Oh What A Night' and the theme from Queer As Folk is not to be sniffed at.
3. Unlike popular disco smelling salts 'poppers', litres of which we will be busily decanting into hundreds of Glade Plugins in anti­cip­a­tion of the rest of the Scissors album appearing online.
DO NOT search out and download the second most brilliant pop single of 2006. Instead…
…then…
Click here
to pre-order it as a FUTURISTIC digital download for 79p — a snip*!
Hurrah.
* Do you see what we did there, 'etc'.