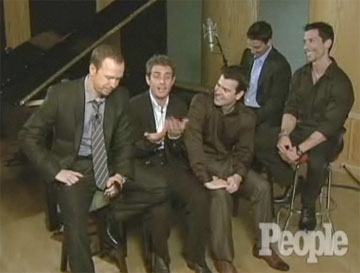 » Suits!
» An "after 13 years you're still inter­rupt­ing me" 'joke' argument that will erupt into something quite unpleas­ant over the coming months!!
» The announce­ment that "it feels like old times"!!!
» Donnie saying that the band are looking forward to per­form­ing new material, ie "I can't think of any old songs which still sound half decent"!!!!
» "We've grown as musicians"!!!!!
You can watch the interview here .