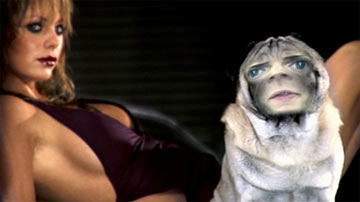 The new Bodies Without Organs video — for 'Chariots Of Fire' — is quite good. To start with it is all about a singing dog.
And then…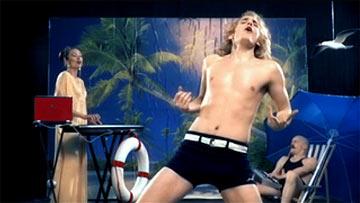 …Martin appears in his pants.
You might as well watch the whole thing rather than just read us describ­ing it like we're living in 2002 or something.
Here is the video.