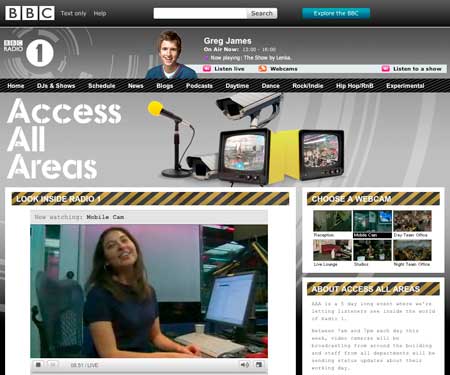 Radio 1 is doing an AMAZING thing this week — it's called Access All Areas and the basic idea is that there are six live webcams (one of them 'on the prowl') around the Radio 1 building. We know webcams are a bit late-1999 but something about this is unusually inter­est­ing, and the fact that the feeds actually work put it head and shoulders above most webcam experiments.
This is it: http://www.bbc.co.uk/radio1/accessallareas/

This is another one of those things that only we find inter­est­ing, isn't it.