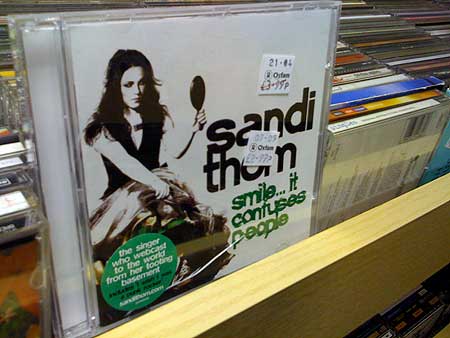 Oh dear. :(
Still, reducing the price from £3.99 to £2.99 will def­in­itely send the CD flying off the shelves. £2.99 is, famously, the 'sweet spot' for second hand copies of the first Sandi Thom album. £3.49 would be too much, £2.49 too little. It's all about £2.99. £3.99? What were they THINKING?
We love the selection of music you find in charity shops.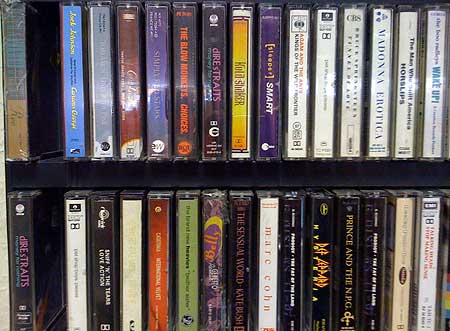 There's probably not a charity shop in London without at least one Dire Straits cassette somewhere on its shelves.