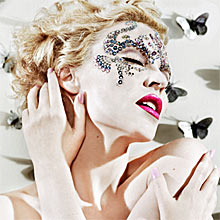 We didn't mention this yesterday but Kylie's new single has been confirmed as '2 Hearts' (not the Phil Collins one, etc).
Victoria Newton likes it.
And she def­in­itely bases her opinion on having heard the Kylie version of the song rather than the Kish Mauve demo which has been floating around.
Popjustice: yesterday's news, today.