We went to see Lucky Soul last night, and took our pro­fes­sional live pho­to­grapher along with us.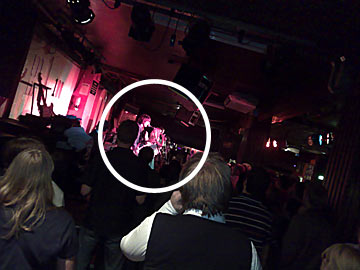 They were brilliant. Unfortunately the tour has now finished so all this 'Lucky Soul are good live you should go and see them' business is a bit redundant. To be honest we should have done a bit of banging on about the band being good when the album arrived in the office several aeons ago. Instead we simply played it quite a lot and told you nothing. What a sorry state of affairs.
Listen to some bits on their MySpace: www.myspace.com/luckysoulluckysoul
Have a listen to last night's support act Montt Mardie, who were also quite good and had an enter­tain­ing bassist: www.myspace.com/monttmardie
The end.