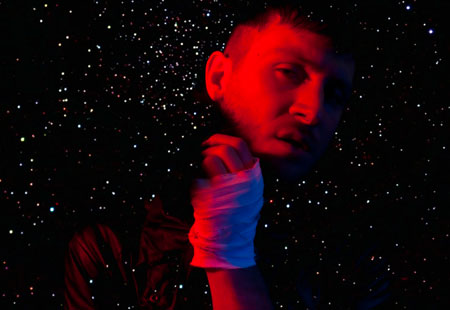 You might have missed it amid the blur of fresh exciting content being posted on Popjustice over the last couple of days but Ali Love's new single, 'Diminishing Returns', was Song Of The Day on Tuesday.
It's a gently Italo-flavoured tune and this is a clip of it.
[audio:diminishing.mp3]
A lot of Ali's new stuff is on a similar tip actually — our favourite of the new songs is 'Show Me' ("out on these streets there ain't a love of love") which has a big proper Italo synth riff and there's another great one by the name of 'Smoke & Mirrors' ("smoke and mirrors on the dance­floor tonight") which, we are sure you will agree, is a reas­on­ably clever take on disco balls and dry ice machines. Actually, another one of the tunes, 'Moscow Girl', is pretty fun too.
So basically all's good in Ali Love world again. *World breathes sigh of relief*
Further reading:
» Ali Love on MySpace
» Ali Love on Twitter
» No quick fire fix for Irish Sea cod problems