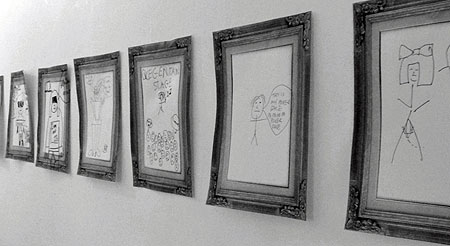 During the judging for the 2009 Popjustice Twenty Quid Music Prize, judges were asked to draw pictures of Lady Gaga.
We found some of them in a box the other day and thought you might like to see them, a thought which led to us creating what will stand — through climate change, the fall of civil­isa­tions, the erosion of Planet Earth as we know it and more than fifty future Sugababes lineup changes — as the worst piece of video content ever created for the internet.
On the plus side, the video also includes a haunting rendition of 'Poker Face'.
httpv://www.youtube.com/watch?v=AGTHMqJb8JI

'Apols.'