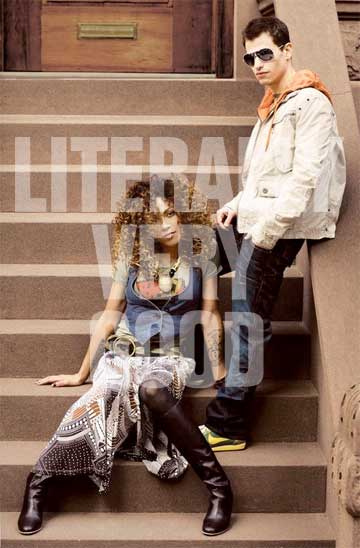 Little Jackie are Imani Coppola and Adam Pallin. They are from Brooklyn and between them they have made one of the best albums of 2008. It's called 'The Stoop' and it includes eleven amazing songs called things like 'Black Barbie', 'Go Hard Or Go Home', 'Liked You Better Before' and (today's Song Of The Day) 'The World Should Revolve Around Me'.
We will tell you some more about the whole thing sometime soon but this is just a heads up re Little Jackie being severely fantastic so in the meantime take a look at and a listen to their MySpace.
Oh, and here is a video of Little Jackie in zero gravity.
httpv://www.youtube.com/watch?v=ROcDRsjZnwo

Very good.