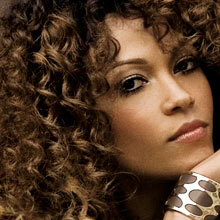 Things are moving on quickly for Little Jackie, the amazing musical part­ner­ship between Imani Coppola and a bloke. 'The World Should Revolve Around Me' is being played on the radio and all sorts.
The video — which does a good job of capturing whatever it is that makes the song so brilliant — is also online.
Her label have also set up a thing where you can get a free download of
one of Little Jackie's songs. You have to enter your details but it's
probably one of those things where you can enter any old shit in the
boxes and you'll still get through to the download link. If you're
inter­ested the link is at http://www.parlophone.co.uk/jackie.
Here's the video.
httpv://www.youtube.com/watch?v=129pN3dobGM

We had a chat on the phone with Imani the other day. She had just woken up. Stay tuned to Popjustice to see what we manage to salvage from it…