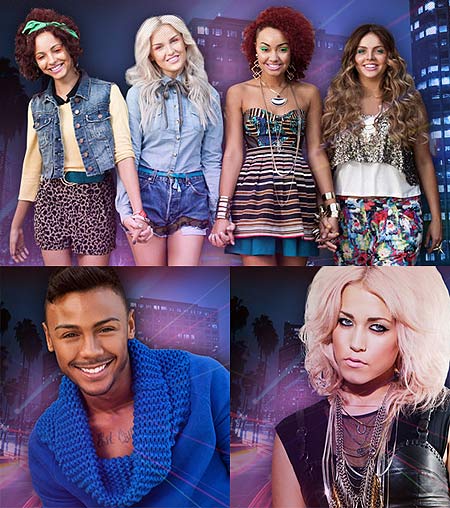 How about not leaving it a year to launch the act properly, when it's far from any guarantee of success and the whole "the wait is over" schtick just isn't working any more.
How about instead of ten months dicking around getting everything 'right'
before an autumn launch, it is accepted that everything is already
right (what with that small matter of winning the show and everything), and that the launch is already underway whether you like it or not.
How about, instead of their platinum-selling debut single being a piece
of crap that for the rest of their career will be classed as "not
counting", the winner's debut single is a proper debut single that starts their career off proper with a bang of brilliance?
So here is the plan. This year's X Factor winner's single is not any sort of cover.
It's not an obvious cover, it's not a 'surprise' cover, it's not a secret cover.
It is just a song. A really brilliant one.
Where would this brilliant song come from? We mentioned this on Twitter the other day but there is no way you can
tell us that Syco, having knocked together albums for Leona, Labrinth, Cher Lloyd and whoever else, aren't knee-deep in enough tracks, songs, toplines, bot­tom­lines, bits and bobs to suit one or each of these finalists. We don't need a whole album here, just one single. Would it be lazy A&R to take
these bits and give them to this year's winner? No — and it would be stupid to have the perfect Little Mix launch single rotting in a
drawer marked '2nd Alexandra album'.
And yes, the logo might not be ready for the debut single. Perhaps the styling around single two, released in April, would probably be better than that asso­ci­ated with the Christmas single. The point is, by the time the album comes — and yes, they can still wait until Q4 to release the album, which'll have at least four hits on it by this point — the act's image will be perfected.
All three finalists are good enough to fly out of the traps right now. There is no need for a false start. Fuck Barlow, fuck his ballad, fuck whatever surprise AA-side they've got lined up. Let's just get on with it.