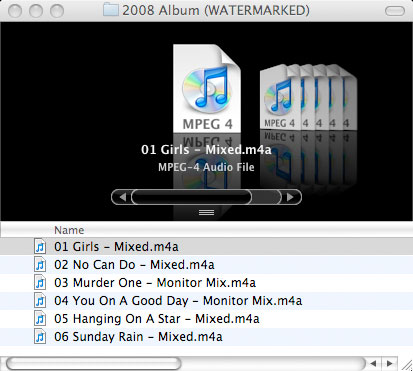 These are some of the tracks from the sixth (SIXTH) Sugababes album, which is out later this year. We don't know what the title is yet, but here are some suggestions.
'Literally Amazing'*
'Our Best Album Since 'One Touch'*
'Our Voices Sound Better And More Sugababesy Than Ever'
Those of you who hate 'Girls' — and we know that's a lot of you — will be pleased to hear that 'Girls' is a complete red herring: songs like 'You On A Good Day', 'Murder One' and 'Sunday Rain' are soulful, melo­dra­matic, orches­tral and intensely brilliant.
Here are some lyrics from epic murder ballad 'Murder One'.
"Boy 1 was famous from TV, carved my name into a tree. First cut's the deepest, and I left him bleeding. Boy 2 had done a law degree, he charged me with a felony — I stole his heart and pled insanity. Boy 3 works at the cemetry, his crooked smile was kind of sweet; all things must end now he is six feet deep. Boy four was filthy rich indeed, he flew a private jet but he crashed and burned — there's no buying me. I know nothing lasts eternal in life but love hurts forever. Every heart that's broken in a murder one, looking down the barrel of a smoking gun. Have mercy on me now the deed is one, because every heart that's broken is a murder one."
ARE THESE THE BEST LYRICS SUGABABES HAVE EVER SUNG? Yes. Elsewhere in the song we find that Boy 5 composed a symphony, Boy 6 lived on the street, Boy 7 was from Sicily, and Boy 8 was a film director.
There's a bit of a 60s feel to a lot of these songs but they sidestep the increas­ingly tedious 60s pastiches that seem to be dom­in­at­ing pop's field of vision in 2008; these tracks also sound modern and exciting. The best of the bunch here is 'You On A Good Day' — it does have a 60s soul sound (soul sound — do you see) but it's more along the lines of The Supremes mixed with 'Overload'. 'Girls' doesn't sound like these tracks but it actually makes a lot of sense in the context of these other songs; these are also songs which establish a clear gap between Sugababes and Girls Aloud, making Sugababes more relevant than ever.
* This is based on the assump­tion that all the songs on the album are as good as the ones we have here.