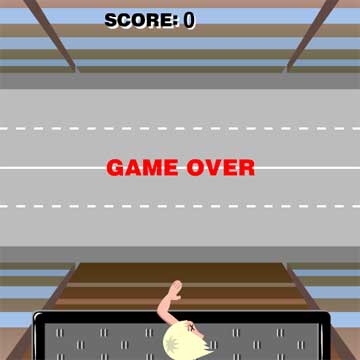 It's like the glory days of 2001: there's a FLASH GAME to promote the new Robyn single, 'Be Mine'. The game is called 'Beebuster'. From what we can deduce the whole thing has come about because the word 'be' in 'Be Mine' is basically the same as 'bee'.
In the game you have to stop Robyn being attacked by bees like in that film.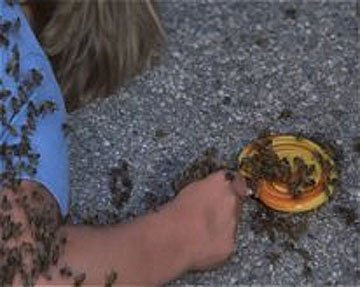 That film, yesterday
Amazingly this gives us an excuse to publish yet again the picture from last year of Robyn actually dressed as a bee.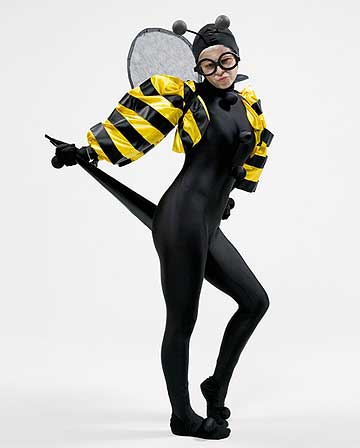 It's as if they have planned the whole thing. They have certainly been a 'hive' of activity! This game will def­in­itely create an online 'buzz'! It doesn't sound anything like 'Sting'! (Beehive yourself — Ed)