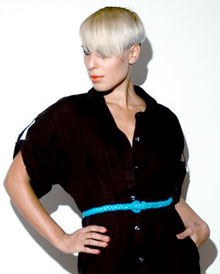 Isabel Guzman is making her first UK appear­ance tonight at Popjustice Mobile Disco alongside Antigone, Red Blooded Women and Charli XCX.
In honour of his MONUMENTAL EVENT IN THE STORY OF LIFE ON EARTH we thought you might like to listen to a clip of one of her brand new songs.
The song is called 'There Must Be Something'.
It is a very good song.
This is the clip. If we're honest it's the sort of song which gradually (and amazingly) builds rather than lending itself to the 'clip treatment' so view this as a snapshot rather than The Full Thing.
[audio:guzman08.mp3]
And here is the info about tonight if you fancy popping down.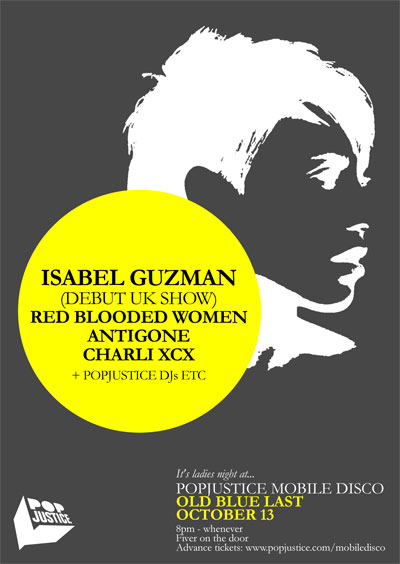 SEE YOU LATER. x