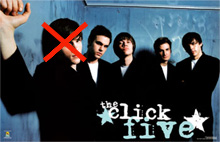 Sadly Eric, the fit singer from US guitarpop band The Click Five fucked off a while ago, thus leaving the future of this not yet suc­cess­ful in any way what­so­ever but still quite good band in some serious doubt.
To put this in per­spect­ive this would be like Danny quitting McFly or Cheryl leaving Girls Aloud. In other words: what would be the point in carrying on?
This is clearly a bit of a disaster for The Click Five but they are keeping their chins up and are running a pretend com­pet­i­tion for fans to guess the identity of Eric's replace­ment. This is quite a good way to cover up the cata­strophe although please note that the band are not actually allowing people to pick the singer because of course nobody in their right mind would really allow The General Public to interfere with the day-to-day running of a pop band.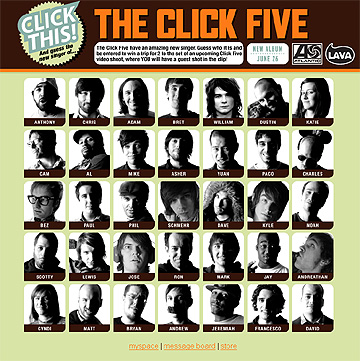 Personally we wouldn't let most of that lot anywhere near our band, but if we had to make a choice, here is our top three, in ascending order, of our choices for the brand new singer for The Click Five: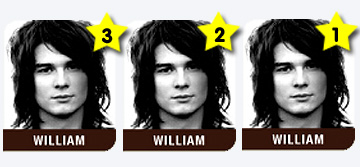 We are right about this so don't waste any time voting for anyone else.
Many thanks.