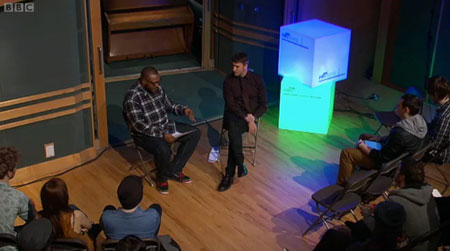 That Brian Higgins thing yesterday was really interesting.
It goes on for ages. He talks about obsessive focus, fear, and Dannii Minogue. The idea of the talk is that he discusses song­writ­ing, but a lot of what he talks about in relation to penning pop tunes is basically life­coach­ing GOLD.

You can watch it at this link.
It might try to make you watch a video called 'GUITAR WORKSHOP'. If it does that you will need to abort mission then select the Brian chat from the 'carousel' thing under­neath the video window.