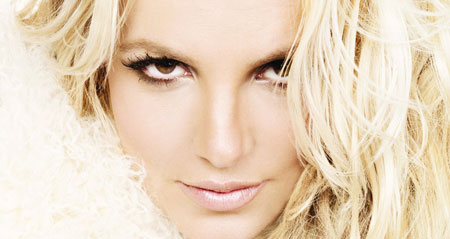 We are quite liking Dr Luke's new penchant for chucking clips of the Britney album on SoundCloud.
For example:
'I Wanna Go':

'Inside Out':

Perhaps he will keep doing it every few days until even­tu­ally the
entirety of 'Femme Fatale' is available as slightly dicked-around-with
audio clips. Either way this is actually sounding like it might be a brilliant album, but remember there is still plenty of time for one or two 'Mmm Papi'-style atro­cit­ies so don't get too excited just yet.
In other news can whoever is respons­ible for orches­trat­ing (and sending our way) that burst of dozens of identical "oh boo hoo why isn't Britney promoting why won't she listen to thefanzzz" emails PUT A SOCK IN IT. Cheers.