Here's the teaser thing for Beyonce's 'Girls (Who Run The World)' which is coming TOMORROW TODAY HERE IT IS ON iTUNES.
If you are as lucky as we were, you will have seen the 'Girls…' teaser with Beyonce on a horse followed by a different clip entirely in which Beyonce meets a selection of excitable gentlemen.
The question now of course is whether Beyonce On A Horse is better than Rihanna backwards on a lion…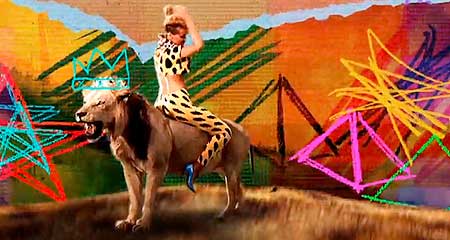 …and the answer, at the moment, is NOT QUITE but NOT FAR OFF.